Freelance
Applications have closed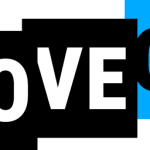 Website MoveOn
Project title: 2021 Recruiting Consultant(s)
Proposals accepted until: October 6, 2021  (1pm ET)
Project begins: TBD
Submission: proposals@moveon.org with "Recruiting Consultant" in the subject line.
Rate and availability: We anticipate this project will require ~8-10 hours of work per week with an initial period of ~3-4 weeks.
We are open to either:
Junior to mid level recruiters or community organizers/experience with volunteer management, etc. with <5 years of relevant experience: $75 per hour
Senior recruiters >5 years of relevant experience: $100 per hour
**MoveOn is a progressive advocacy group.  Please only submit a proposal if you have a minimum 1 year of experience in organizing/community work and/or progressive and/or political advocacy work.**
MoveOn Overview:
MoveOn is the largest independent progressive advocacy group in the United States. MoveOn is where millions mobilize for a better society—one in which everyone can thrive. Whether its supporting a  candidate, passing legislation, or changing our national culture, MoveOn members are committed to an inclusive and progressive future. We envision a world marked by equality, sustainability, and justice. And we mobilize together to achieve it.
Project Overview (sample text from retreat): MoveOn seeks a recruiting consultant to help with our 2021 recruiting surges.
Scope of work:
Assist in hourly support for surge in recruiting work including support with resume review and phone screening when we have spikes in hiring.
Assist with candidate management and outreach including candidate communications (including utilizing Greenhouse).
Reports to: Nick Sanchez, Director of Talent and Org Dev.
Criteria for selection: All submissions will be evaluated on the basis of criteria including:
Previous work in organizing/community work and/or progressive and/or political advocacy work and/or social impact.
Experience in recruiting, does not have to be limited exclusively to being from a recruiting role.  If you have been on interview panels, helped onboard volunteers, helped staff community events, etc. that is considered relevant work.
Demonstrated experience working with value-driven organizations of similar national scale and complexity.
Track record of exercising the highest level of confidentiality and judgment in high-risk political and/or organizational environments.
Strong equity lens and commitment to equity in your work.
Proposal submissions:  To be considered for this role, please submit a brief proposal (1-2 pages) which includes the following information below. Please make sure to include the following information:
Background: Name, title and contact information.
Experience: Tell us about your relevant experience including 1) experience in community /organizing work and/or progressive and /or political advocacy work, 2) experience with recruiting or relevant work, and 3) what type of roles you have worked on/hired for in the past.
Equity: Please explain whether and how your firm/you has advanced the values of equity, diversity, and inclusion in your work.
References: Past clients/employers (3) that MoveOn may reach out to as references, with contact info.
Location: Please note the location(s) of consultants.  Consultant may be based anywhere in the continental US.
Availability and Fee: Please share your availability for 2021 and expected fee/rate.
Junior to mid level recruiters <5 years of relevant experience: $75 per hour
Senior recruiters >5 years of relevant experience: $100 per hour
Most-favorable terms:
MoveOn reserves the right to make an award without further discussion of the proposal submitted. Therefore, the proposal should be submitted initially on the most favorable terms that the vendor could propose. There will be no best-and-final-offer procedure. MoveOn does reserve the right to contact a vendor for clarification of its proposal.
The vendor should be prepared to accept this request for proposal for incorporation into a contract resulting from this request for proposal. Contract negotiations may incorporate some or the vendor's entire proposal. It is understood that the proposal will become a part of the official procurement file on this matter without obligation to MoveOn.
No obligation to contract
This request for proposal does not obligate MoveOn to contract for services specified herein.
Rejection of proposals
MoveOn reserves the right at its sole discretion to reject any and all proposals received without penalty and not to issue a contract as a result of this request for proposal.
Nondiscrimination
The vendor will adopt and disseminate a policy that the vendor, in employment, recruitment, selection, compensation, benefits, promotion, demotion, layoff, termination, and all other terms and conditions of employment will not discriminate on the basis of race, color, creed, age, sex, national origin, ethnic identity, physical or mental disability, veteran status, marital status, economic status, religion, sexual orientation, gender identity, or any other legally protected basis.