Freelance
Part Time
Applications have closed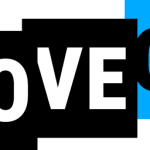 Website MoveOn
MOVEON REQUEST FOR PROPOSALS (Independent contractors and firms)
Project title: Optimization Consultant
Submission: Submit to [email protected] and put "MoveOn Optimization Consultant" in the subject line. Proposals accepted on a rolling basis until 10/22/2021.
Project begins on or after: 11/01/2021
Payment and availability: $45/hr up to 20 hours a week, with possible option to expand
Trial period: This contract position will start with an initial 1 month contract to ensure team and technical acumen and project deliverables with option for extension up to 3 to 6 months total.
MoveOn Overview
MoveOn is one of the largest independent progressive advocacy groups in the United States. MoveOn is where millions mobilize for a better society—one in which everyone can thrive. Whether it's supporting a candidate, passing legislation, or changing our national culture, MoveOn members are committed to an inclusive and progressive future. We envision a world marked by equality, sustainability, and justice. And we mobilize together to achieve it.
Project Overview
MoveOn seeks an experienced individual consultant to drive Conversion Rate Optimization including implementation of work (i.e., drafting experiment plans and timelines, getting tests set up, loading in content) to launch tests for email, paid ads, web pages, and other projects driving acquisition and engagement across the Member Experience department. Our department has 12+ members working across mobile, email, and product, with oversight of member- and public-facing content that receives millions of views. This is an optimization and conversion project working with the Email Experience Director. The day-to-day of this job will vary depending on the priority of the organization at the time and channel objectives, with a primary focus on growth and retention.
Scope of work
Responsible for designing, building, launching, and reporting back on a pipeline of A/B and multivariate optimization tests on email, web, social media, and Mobile, in partnership with the Member Experience team.
Responsible for creating and refining tests based on performance, with the goal of improving growth and retention, and for creating pilots to validate proofs of concept before expanding.
Assist in day-to-day implementation of paid social acquisition tests using MoveOn's proprietary ads automator.
Learn how to use MoveOn platforms, including ActionKit, Ads Automator, SecondStreet, WordPress, Optimizely, and various other content management software to successfully implement tests and measure results.
Perform research as needed and share insights for new growth and retention opportunities.
The individual will ideally have interest in and knowledge of current events that are important to the progressive movement, including breaking news, political affairs, and ongoing progressive campaigns.
Works closely with: Email Experience Director
Criteria for selection: All applicants will be evaluated on the basis of the following criteria:
Previous excellent work in optimization of conversions and growth via testing (i.e., email, website, ads, etc.).
Ability to implement tests on necessary platforms, including previous experience with ActionKit, WordPress, Second Street, and Optimizely, or a willingness to learn.
Advanced experience in experimental design and analysis.
Strong project management skills, including the ability to track and juggle multiple timelines and clearly communicate progress to stakeholders.
Demonstrated strength in ideating tests that promote growth and customer retention.
Strong equity lens, commitment to undoing systemic oppression in society and within workplaces, and skill in navigating complex dynamics around identity.
Demonstrated experience working with value-driven organizations of similar national scale, complexity, public brand, and risk profile.
Track record of exercising the highest level of confidentiality and judgment in high-risk political and/or organizational environments.
Accountable, timely, and pays excellent attention to detail.
Comes with a credible history of knowledge in best engagement practices for multiple platforms (i.e., email, social ads, website, etc.).
Additional job information: This is a 3- to 6-month contract for an optimization manager to support the Member Experience team in tests for growth and conversions.
Proposal submissions
Background: Name, title and contact information.
Experience: Tell us about your relevant experience. A resume may be submitted in lieu of this section if your relevant experience appears within your resume.
Approach: In a page or less, briefly explain how you would approach this work, including how to approach tests requiring a short turnaround time to respond to breaking news.
Equity: Please explain whether and how you have advanced the values of equity, diversity, and inclusion within your work. Please share how you will center equity in your work for this project.
Case Studies: Please share 2-3 sample reports on tests that you have run to drive conversions. If possible, include one for email and one for web at minimum.
Source: Where did you hear about this RFP?
Location: RFP is open to individuals/firms based in the contiguous U.S.
References: 3 Past clients or employers that MoveOn may reach out to as references, with contact info (email, and phone number).
Most-favorable terms
MoveOn reserves the right to make an award without further discussion of the proposal submitted. Therefore, the proposal should be submitted initially on the most favorable terms that the vendor could propose. There will be no best-and-final-offer procedure. MoveOn does reserve the right to contact a vendor for clarification of its proposal.
The vendor should be prepared to accept this request for proposal for incorporation into a contract resulting from this request for proposal. Contract negotiations may incorporate some or the vendor's entire proposal. It is understood that the proposal will become a part of the official procurement file on this matter without obligation to MoveOn.
Hours
MoveOn does not guarantee any particular number of hours to consultants during a given time period. Payment is based on work.
No obligation to contract
This request for proposal does not obligate MoveOn to contract for services specified herein.
Rejection of proposals
MoveOn reserves the right at its sole discretion to reject any and all proposals received without penalty and not to issue a contract as a result of this request for proposal.
Nondiscrimination
The vendor will adopt and disseminate a policy that the vendor, in employment, recruitment, selection, compensation, benefits, promotion, demotion, layoff, termination, and all other terms and conditions of employment will not discriminate on the basis of race, color, creed, age, sex, national origin, ethnic identity, physical or mental disability, veteran status, marital status, economic status, religion, sexual orientation, gender identity, or any other legally protected basis.