Freelance
Applications have closed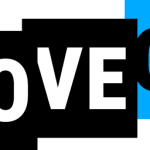 Website MoveOn
MOVEON REQUEST FOR PROPOSALS (Independent Contractors and Firms)
Project title: Mobilization and Press Event Planning Support
Submission: Submit to proposals@moveon.org and put "MoveOn Name of Project" in the subject line. Proposals accepted on a rolling basis until October 15th.
Project length: Through 2022 calendar year
MoveOn Overview:
MoveOn is one of the largest independent progressive advocacy groups in the United States. MoveOn is where millions mobilize for a better society—one in which everyone can thrive. Whether it's supporting a candidate, passing legislation, or changing our national culture, MoveOn members are committed to an inclusive and progressive future. We envision a world marked by equality, sustainability, and justice. And we mobilize together to achieve it.
Project Overview: MoveOn seeks an experienced individual consultant or team of consultants to help oversee the success of rapid response mobilizations and earned media opportunities including but not limited to protests, demonstrations, press conferences located in DC and amplified in targeted districts or media markets across the country — through strategic planning to ensure operations and logistics for successful actions are in place.  (In previous years, this role was filled by a subject matter expert in DC, as MoveOn has grown, the team seeks an experienced outside partner to own this responsibility and take it to scale.) Events will be in concert with MoveOn's progressive policy agenda and require a nimble team to engage with MoveOn's member interests and relevant current events.
Scope of work:
Facilitate and partner with MoveOn and our allies in the planning to execution of in-person actions to maximize national impact
Spotlight and uplift MoveOn members' voices and issue campaigns
Influence decision-makers in the shaping or passage of progressive policy
Shape the national discourse online and in print
Responsible for the nuts and bolts of large DC-based mobilizations (and possibly other metro areas):
Recommend, vet and, advance venues
Meet technical requirements such as stage, sound, wayfinding signs, people flow
Ensure the location is accessible for all participants
Monitor the overall environment and adaptability to meet changing needs and agendas
Work with MoveOn staff to develop and manage program/speakers
Procure and direct vendors for event set up and tear down
Compliance with local, state, and federal statutes
Pull permits and monitoring other topical actions that may be scheduled
Notify appropriate responsible bodies and ensuring the action plan is both realistic and compatible with MoveOn's goals
Commitment to security and safety of MoveOn's activists and partners:
Anticipate needs and secure appropriate security
Ensuring the footprint of the event has clear control points, press access, a green room,
Flag and follow up on credible threats by voicing recommendations
Hands-on staffing support for actions when deemed necessary
Training volunteer marshalls
Event photographer
Tracking the closeout/debrief and after-action report of events
Reports to: Dan Kalik, MoveOn, Senior Political Advisor. The project manager will also work closely with key staff in the Program's Political and Federal Affairs Team.
Criteria for selection: All applicants will be evaluated based on criteria including:
Portfolio to demonstrate previous successful implementation of small, medium, and large actions
Client testimonials and recommendations
Proven track record of working with a client base aligned with MoveOn's values
Structure and capacity to support actions in DC and coast to coast
A disciplined practice documenting the work, including processes and learnings. Commitment to tracking hours worked and reporting up.
Proposal submissions:  To be considered for this role, please submit a resume and a proposal which includes the following information below. Please make sure to include the following information:
Background: Name, title, and contact information.
Experience: Tell us about your relevant experience. A resume may be submitted in place of this section if your relevant experience appears within your resume.
Approach: In two pages or less, briefly explain how you would approach this work.  See below for technical proposals.
Equity: Please explain whether and how your firm has advanced the values of equity, diversity, and inclusion within the firm, and state how that is reflected in the leadership, ownership, and work of the firm.  Please share how you will center equity in your work for this project.
Source: Where did you hear about this RFP?
References: Past clients that MoveOn may reach out to as references, with contact info.
Most-favorable terms:
MoveOn reserves the right to make an award without further discussion of the proposal submitted. Therefore, the proposal should be submitted initially on the most favorable terms that the vendor could propose. There will be no best-and-final-offer procedure. MoveOn does reserve the right to contact a vendor for clarification of its proposal.
The vendor should be prepared to accept this request for proposal for incorporation into a contract resulting from this request for proposal. Contract negotiations may incorporate some of the vendor's entire proposal. It is understood that the proposal will become a part of the official procurement file on this matter without obligation to MoveOn.
No obligation to contract
This request for proposal does not obligate MoveOn to contract for services specified herein.
Rejection of proposals
MoveOn reserves the right at its sole discretion to reject any proposals received without penalty and not to issue a contract as a result of this request for proposal.
Nondiscrimination
The vendor will adopt and disseminate a policy that the vendor, in employment, recruitment, selection, compensation, benefits, promotion, demotion, layoff, termination, and all other terms and conditions of employment will not discriminate based on race, color, creed, age, sex, national origin, ethnic identity, physical or mental disability, veteran status, marital status, economic status, religion, sexual orientation, gender identity, or any other legally protected basis.