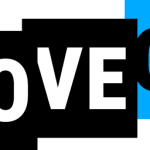 Website MoveOn
Full-time • Temporary • Competitive Pay • Excellent Benefits • Work from Anywhere in the Contiguous U.S.
Starts June, 2022, Ends Nov. 30, 2022
Application deadline: May 6, 2022
MoveOn is a diverse and vibrant community of millions of people working together to create progressive change in America. We are an innovative campaigning organization that supports people throughout the country to take action through driving impactful campaigns that influence the behavior of people and institutions, shape the outcomes of elections, and expand the realities of what's possible. We organize to challenge entrenched power, while pursuing economic, racial, and social justice and a vision of a country in which everyone can thrive.
MoveOn has a vital role to play in securing progress during the Biden-Harris administration, and in organizing the grassroots to set up election wins in 2022, and beyond. We are building a powerful, multiracial, and economic populist movement, and fighting for progress on health care, climate, racial justice and more. In service of that mission, in 2022 and beyond, MoveOn will drive impactful, movement-connected, multichannel, nimble campaigns aimed at impact.
MoveOn's Growth Marketing Manager will lead MoveOn's paid growth program and assist the Director of Email Experience in making sure MoveOn's email program overall is getting the best engagement rates, presenting the most compelling content, and is enhanced with the best visuals and most interactivity, in the service of our campaigns, organizing, and political objectives. We need a passionate, inventive, collaborative colleague to manage this work in the critical fights in this political climate. This role will oversee and ensure the overall impact of our paid growth program;  improve organic growth, engagement, retention, and experience over email; and will report to MoveOn's Director of Email Experience.
Responsibilities:
Oversee day-to-day implementation of MoveOn's paid acquisition and re-engagement program using internal and third-party ad and reporting tools.
Manage vendor relationships and scheduling to ensure strong growth volume and ROI for all paid initiatives.
Design, build, launch, and report back on a pipeline of A/B and multivariate optimization tests on email, web, social media, and mobile to drive email growth and retention.
Test and adopt new strategies and features to maximize email engagement and improve member experience.
Coordinate with programs across MoveOn, from p2p texting to social to analytics, for creative reengagement, engagement, or growth strategies.
Source and shepherd content for paid ads through the production process, working closely with relevant teams.
Draft petitions for relevant current events that can be used for paid ads.
Improve and document existing processes and create new, reliable, and sustainable processes where needed for paid growth and email engagement programs.
Collaborate with the merch team for innovative ideas to increase merch sales and develop sustainable goals and KPIs for the program.
Required skills and experience:
Previous excellent work in optimization of conversions and growth via testing (i.e., email, website, Facebook/Google ads, etc.).
Strong written communications/copy writing experience.
Ability to implement tests on necessary platforms, including previous experience with ActionKit, WordPress, Second Street, and Optimizely, or a willingness to learn.
Advanced experience in experimental design and analysis.
Strong experience in shaping the strategy for and running and optimizing ad programs for growth, developing and achieving sustainable targets and KPIs.
Strong project management skills, including the ability to track and juggle multiple timelines, problem-solve in fluid and rapid-response situations, and clearly communicate progress to stakeholders.
Strong equity lens, commitment to undoing systemic oppression in society and within workplaces, and skill in navigating complex dynamics around identity.
Demonstrated experience working with mission-driven organizations of similar national scale, complexity, public brand, and risk profile.
Track record of exercising the highest level of confidentiality and judgment in high-risk political and/or organizational environments.
Accountable, timely, and pays excellent attention to detail.
Comes with a credible history of knowledge in best engagement practices for multiple platforms (i.e., email, social ads, website, etc.).
Reports to: Email Experience Director
Location: Position may be based anywhere in the continental United States. May require occasional travel.
Salary and Benefits: At MoveOn, we commit to equity in our compensation philosophy and practices. We are committed to equal pay for equal work. To counter systemic compensation issues in this country and pay inequality, we have a nonnegotiable compensation practice. We utilize benchmarking and peer organization data to ensure we provide competitive nonprofit compensation and benefits. The annual salary for this position is $94,297.15. In addition to the base salary, we offer a monthly home office subsidy.  We also offer an internet and phone subsidy of $2,100 annually and a health and wellness subsidy of $900 annually. All of these cash benefits are added to your bimonthly paycheck. We offer strong medical, dental, and vision benefits, which are free to employees and children of employees (spouses or domestic partners can be added at a subsidized rate).  We offer employer-paid premiums for life insurance; four weeks accrued paid vacation time per year, prorated for the period that you work; 18 weeks of paid parental leave (birth, adoption, foster care placement of a child), 10 days accrued paid sick time prorated for the period that you work; paid family medical leave; and 8 staff holidays and 6 floating holidays (annually). We also offer a $1000 in professional development budget each year for each staff member.
MoveOn.org Civic Action and MoveOn.org Political Action provide equal employment opportunities (EEO) to all employees and applicants for employment without regard to race, color, religion, gender, sexual orientation, gender identity or expression, national origin, age, disability, genetic information, marital status, amnesty, or status as a covered veteran in accordance with applicable federal, state, and local laws.
To apply for this job please visit grnh.se.