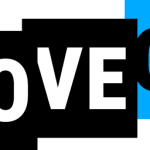 Website MoveOn
HR Coordinator (Remote) at MoveOn
Full-time •  Competitive Pay • Excellent Benefits • Work from Anywhere in the Contiguous U.S.
Starts May, 2022, Ends Nov. 30, 2022
Application deadline: May 2, 2022
MoveOn is a diverse and vibrant community of millions of people working together to create progressive change in America. We are an innovative campaigning organization that supports people throughout the country to take action through driving impactful campaigns that influence the behavior of people and institutions, shape the outcomes of elections, and expand the realities of what's possible. We organize to challenge entrenched power, while pursuing economic, racial, and social justice and a vision of a country in which everyone can thrive.
MoveOn has a vital role to play in securing progress during the Biden-Harris administration, and in organizing the grassroots to set up election wins in 2022, and beyond. We are building a powerful, multiracial, and economic populistmovement, and fighting for progress on health care, climate, racial justice and more. In service of that mission, in 2022 and beyond, MoveOn will drive impactful, movement-connected, multichannel, nimble campaigns aimed at impact.
Overview:
The HR Coordinator is responsible for providing general HR support to the People and Organizational Development Team, including but not limited to processing of new hire paperwork, maintenance of personnel files, recruitment and onboarding coordination, and preparation and filing of any HR-related compliance documents
Responsibilities:
Assist with general staff Operations and HR related inquiries and requests.
Support recruitment process, post vacancies, coordinate interview schedule, and maintain candidate pipeline.
Support new hire onboarding by ensuring completion and filing of personnel documentation and ordering of laptops, office furniture and supplies for new hires.
Maintain personnel records and support the preparation of offer letters, amendment letters and job descriptions.
Coordinate staff training and orientation sessions.
Assist in providing employment verifications requests.
Assist with employer compliance notices and reports, and maintain proper documentation.
Support staff health & wellness initiatives, and staff anniversary/birthday acknowledgements.
Help facilitate meetings with Operations & HR related vendors as needed
Conduct audits of personnel, benefits & other HR programs.
Support with staff benefits open enrollment process and mid-year reviews.
Help prepare and update staff learning materials and videos.
Maintain the People and OD page in Notion.
Coordinate People and OD Team meetings and retreats.
Assist with other projects as needed.
Required skills and experience
Minimum of 2 years experience in general HR administrative work
Experience managing or coordinating HR projects
Passionate about progressive values, social justice and racial justice issues
Able to work in a remote and fast paced environment
Reliable and able to work with minimum supervision
High EQ and self-awareness, able to receive and give feedback positively
Proficient in HRIS, ATS, and other HR systems
Preferred but not required:
Experience with Rippling, Greenhouse ATS, Lattice, etc.
Proficient in Google Suite (Google Docs, Sheet, Drive, etc) and Notion.
Proficient in Slack and Zoom
Understanding of US employment laws
Reports to: Administrative Director
Location: Position may be based anywhere in the contiguous United States. May require occasional travel.
MoveOn.org Civic Action and MoveOn.org Political Action provide equal employment opportunities (EEO) to all employees and applicants for employment without regard to race, color, religion, gender, sexual orientation, gender identity or expression, national origin, age, disability, genetic information, marital status, amnesty, or status as a covered veteran in accordance with applicable federal, state, and local laws.
Temp Salary and Benefits language
Salary and Benefits: At MoveOn, we commit to equity in our compensation philosophy and practices. We are committed to equal pay for equal work. To counter systemic compensation issues in this country and pay inequality, we have a nonnegotiable compensation practice. We utilize benchmarking and peer organization data to ensure we provide competitive nonprofit compensation and benefits. The annual salary for this position is $69,775.79. In addition to the base salary, we offer a monthly home office subsidy.  We also offer an internet and phone subsidy of $2,100 annually and a health and wellness subsidy of $900 annually. All of these cash benefits are added to your bimonthly paycheck. We offer strong medical, dental, and vision benefits, which are free to employees and children of employees (spouses or domestic partners can be added at a subsidized rate).  We offer employer-paid premiums for life insurance; four weeks accrued paid vacation time per year, prorated for the period that you work; 18 weeks of paid parental leave (birth, adoption, foster care placement of a child), 10 days accrued paid sick time prorated for the period that you work; paid family medical leave; and 8 staff holidays and 6 floating holidays (annually). We also offer a $1000 in professional development budget each year for each staff member.
To apply for this job please visit grnh.se.