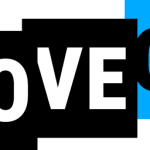 Website MoveOn
Full-time/Temporary •  Competitive Pay • Excellent Benefits • Work from Anywhere in the Contiguous U.S.
Ends Nov. 23, 2022
Application deadline: July 1, 2022
MoveOn is a diverse and vibrant community of millions of people working together to create progressive change in America. We are an innovative campaigning organization that supports people throughout the country to take action through driving impactful campaigns that influence the behavior of people and institutions, shape the outcomes of elections, and expand the realities of what's possible. We organize to challenge entrenched power, while pursuing economic, racial, and social justice and a vision of a country in which everyone can thrive.
MoveOn has a vital role to play in securing progress during the Biden-Harris administration, and in organizing the grassroots to set up election wins in 2022, and beyond. We are building a powerful, multiracial, and economic populist movement, and fighting for progress on health care, climate, racial justice and more. In service of that mission, in 2022 and beyond, MoveOn will drive impactful, movement-connected, multichannel, nimble campaigns aimed at impact.
MoveOn's Mobile team uses broadcast SMS, peer-to-peer texting, and other device-first tactics to engage MoveOn members in taking action on issues that matter to them, and in raising grassroots dollars to support that work. We work closely with MoveOn's program teams on our campaigning, electoral, and organizing work. We also work within our Member Experience department to ensure that MoveOn members are having the best possible experience.
MoveOn is seeking a Mobile Campaign Manager to drive our broadcast SMS program to meet both program and member experience goals.
The Mobile Campaign Manager will be responsible for managing the day-to-day of texting MoveOn members via our shortcode, ensuring a good experience for MoveOn members, and driving learning across the organization about the power of mobile.
Responsibilities:
Augment the work of MoveOn's Program teams with creative and original mobile engagement strategies and tactics, providing strategic advice on the design and execution of calling campaigns, keyword placements, and interactive SMS engagements
Be an expert at using MoveOn's broadcast SMS and calling tools and support staff in using these tools, and become familiar with MoveOn's email, petitions, and event platforms
Own growth and engagement objectives for the broadcast SMS program, and implement creative tactics across a range of mediums, including paid growth, that lead to consistent and sustainable growth
Make data-driven assessments of mobile program health and impact, and propose and execute relevant tests to improve both
Manage the outgoing messages schedule—ensuring alignment on audiences, timing, and segmentation—to satisfy both Program and Member Experience goals
Work directly with contractors, consultants, and vendors for creative support (e.g., graphics) and technical assistance (e.g., improving the integration and automation of our platforms, day-to-day tech support)
Maintain documentation for Mobile team tools and processes, and produce periodic reporting
A successful candidate will …
Have digital campaigning experience, particularly using SMS and/or message bot interfaces
Manage relationships with colleagues on our Mobile, Product, Political, Campaigns, Organizing, Social, Analytics, and Tech teams in a collaborative setting to produce the best member experience possible
Be familiar with and adhere carefully to compliance requirements in the SMS landscape
Be nimble and organized to execute multiple campaigns simultaneously, and adjust when rapid response scenarios emerge
Be self-directed, as you'll be driving your own output in our virtual office
Required skills and experience
3 years or 2 election cycles managing a subscription SMS or message bot program
Management of a content calendar, including segmentation and resolving audience conflicts
Production of mobile campaigns and training of others to do so
Ability to understand database schemas, and to modify or write basic SQL queries to gather or analyze data
Attention to detail in writing and sending broadcast communications
Can parse and re-organize a spreadsheet
Commitment to applying anti-oppression frameworks—especially with regard to racial, gender, and economic injustice—to work you collaborate on
Nice to have:
Weekend availability during peak election moments
Proficiency in Upland Mobile Commons, ActionKit
Reports to: Mobile Innovation Director
Location: Position may be based anywhere in the contiguous United States. May require occasional travel.
Temp Salary and Benefits language
Salary and Benefits: At MoveOn, we commit to equity in our compensation philosophy and practices. We are committed to equal pay for equal work. To counter systemic compensation issues in this country and pay inequality, we have a nonnegotiable compensation practice. We utilize benchmarking and peer organization data to ensure we provide competitive nonprofit compensation and benefits. The annual salary for this position is $99,500. In addition to the base salary, we offer a monthly home office subsidy.  We also offer an internet and phone subsidy of $2,100 annually and a health and wellness subsidy of $900 annually. All of these cash benefits are added to your bimonthly paycheck. We offer strong medical, dental, and vision benefits, which are free to employees and children of employees (spouses or domestic partners can be added at a subsidized rate).  We offer employer-paid premiums for life insurance; four weeks accrued paid vacation time per year, prorated for the period that you work; 18 weeks of paid parental leave (birth, adoption, foster care placement of a child), 10 days accrued paid sick time prorated for the period that you work; paid family medical leave; and 8 staff holidays and 6 floating holidays (annually). We also offer a $1000 in professional development budget each year for each staff member.
MoveOn.org Civic Action and MoveOn.org Political Action provide equal employment opportunities (EEO) to all employees and applicants for employment without regard to race, color, religion, gender, sexual orientation, gender identity or expression, national origin, age, disability, genetic information, marital status, amnesty, or status as a covered veteran in accordance with applicable federal, state, and local laws.
To apply for this job please visit grnh.se.