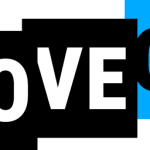 Website MoveOn
Full-time •  Competitive Pay • Excellent Benefits • Work from Anywhere in the Contiguous U.S.
Starts June 13th, 2022, Ends Nov. 30, 2022
We encourage applications by May 9th, 2022 and will be reviewing on a rolling basis until the job posting is removed.
MoveOn is a diverse and vibrant community of millions of people working together to create progressive change in America. We are an innovative campaigning organization that supports people throughout the country to take action through driving impactful campaigns that influence the behavior of people and institutions, shape the outcomes of elections, and expand the realities of what's possible. We organize to challenge entrenched power, while pursuing economic, racial, and social justice and a vision of a country in which everyone can thrive.
MoveOn has a vital role to play in securing progress during the Biden-Harris administration and in organizing the grassroots to set up election wins in 2022 and beyond. We are building a powerful, multiracial, and economic populist movement, and we are fighting for progress on health care, climate, racial justice, and more. In service of that mission, in 2022 and beyond, MoveOn will drive impactful, movement-connected, multichannel, and nimble campaigns aimed at impact.
We are implementing large-scale, volunteer-powered phone-banking and SMS programs that will recruit and support thousands of members and voters to galvanize their friends and family to vote in the 2022 midterm elections. In order to run a high-quality program we must be thoughtful and intentional about who we are targeting with calls or texts, and which universes are receiving different messaging treatments.
MoveOn is seeking an Organizing Data Manager and Analyst to maintain and strengthen the data-driven systems powering our electoral organizing program in order to maximize our impact.
The Organizing Data Manager and Analyst will be responsible for building targeting, data capture, and reporting systems for our voter contact and volunteer recruitment program. This person should have a bird's-eye view of our contact flows, overseeing the flow of data and providing insight into our progress contacting voters and volunteers throughout different phases of the program.
This role will also be responsible for setting up randomized audiences for testing alternative tactics or messages, working in partnership with MoveOn's analytics team to analyze the test results and make actionable recommendations to improve the efficacy of our program.
Responsibilities:
Ensue voter contact data is normalized and matched across organizing tools, creating a centralized, high-confidence view of which individuals have and have not been called or texted, removing opt-outs, hostile numbers, and people we have already contacted from future passes.
Build high-quality target universes of MoveOn members blended with active voters who are most likely to respond to specific outreach tactics and asks.
Ongoing assessment of volunteer capacity to plan for pulling appropriately sized contact lists in advance of weekly phone and text bank events, ensuring volunteers never run out of contacts to reach out to during shifts.
Standardize survey questions/responses and tags across different scripts and tools.
Create reports and visualizations tracking programmatic progress toward goals that provide actionable information to leadership spanning the Programs department.
Upload contact lists and administration of data capture configuration within various voter contact tools ahead of outreach events.
Work with the analytics team to identify MoveOn members most likely to sign up to volunteer, and establish systems for tracking and maintaining a roster of currently active volunteers and their activities.
Setting up randomized audiences for tactic and message testing, and evaluating the performance of different targeting strategies with support from MoveOn's analytics team.
Identifying and documenting requests and processes that can be turned into time-saving automation specs, coordinating with engineering staff to implement as needed.
A successful candidate will …
Have a strong attention to detail and be a curious, fearless learner and problem solver who can independently manage several tasks/projects concurrently and prioritize work effectively.
Be comfortable with digital technology, including learning to administer the voter contact tools used by MoveOn, as well as using internal communication tools like Slack.
Have experience working directly with organizers and carefully listening to and translating request details from non-technical staff.
Be familiar with voter education and managing voter contact across different states with different voting dates and rules.
Have experience working with political data like state voter files, election results, or data on voter, volunteer, or donor engagement.
Work closely with the tech and analytics teams to communicate organizing team needs and plan and build data pipelines and queries.
Be comfortable proactively reaching out to and thought-partnering with stakeholders across the broader organization, with the ability to be effective in an organization whose staff all work remotely in various time zones.
Adopt a digital security mindset to protect member data privacy and craft data management systems that are resilient to data breaches.
Required skills and experience
Proficiency with SQL querying
At least one full cycle working on an electoral campaign or with an organization engaging in voter turnout
At least 3 years of relevant experience working with large relational data systems
Exposure to campaign tech (ThruTalk/Scale to Win, Spoke, ActionKit, Mobilize America, Upland Mobile Commons, etc.); familiarity with 10DLC regulation a plus
In-depth experience with integrating data from different sources and establishing data collection and management frameworks
Experience creating informative, intuitive, and attractive reports and dashboards
Strong Excel/Google Sheets skills
Comfortable with internal tech and data processes employed by large organizations (e.g., using a data warehouse and submitting/managing tech requests)
Experience designing and analyzing A/B tests is a plus
Reports to: Organizing Realm Lead Engineer (Tech and Analytics Department)
Location: Position may be based anywhere in the contiguous United States. May require occasional travel.
Salary and Benefits: At MoveOn, we commit to equity in our compensation philosophy and practices. We are committed to equal pay for equal work. To counter systemic compensation issues in this country and pay inequality, we have a nonnegotiable compensation practice. We utilize benchmarking and peer organization data to ensure we provide competitive nonprofit compensation and benefits. The annual salary for this position is $94,297.15. In addition to the base salary, we offer a monthly home office subsidy.  We also offer an internet and phone subsidy of $2,100 annually and a health and wellness subsidy of $900 annually. All of these cash benefits are added to your bimonthly paycheck. We offer strong medical, dental, and vision benefits, which are free to employees and children of employees (spouses or domestic partners can be added at a subsidized rate).  We offer employer-paid premiums for life insurance; four weeks accrued paid vacation time per year, prorated for the period that you work; 18 weeks of paid parental leave (birth, adoption, foster care placement of a child), 10 days accrued paid sick time prorated for the period that you work; paid family medical leave; and 8 staff holidays and 6 floating holidays (annually). We also offer a $1000 in professional development budget each year for each staff member.
MoveOn.org Civic Action and MoveOn.org Political Action provide equal employment opportunities (EEO) to all employees and applicants for employment without regard to race, color, religion, gender, sexual orientation, gender identity or expression, national origin, age, disability, genetic information, marital status, amnesty, or status as a covered veteran in accordance with applicable federal, state, and local laws.
To apply for this job please visit grnh.se.