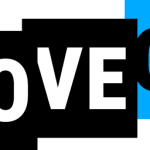 Website MoveOn
Full-time •  Competitive Pay • Excellent Benefits • Work from Anywhere in the Contiguous U.S.
Application deadline: June 17, 2022
MoveOn is a diverse and vibrant community of millions of people working together to create progressive change in America. We are an innovative campaigning organization that supports people throughout the country to take action through driving impactful campaigns that influence the behavior of people and institutions, shape the outcomes of elections, and expand the realities of what's possible. We organize to challenge entrenched power, while pursuing economic, racial, and social justice and a vision of a country in which everyone can thrive.
MoveOn has a vital role to play in securing progress during the Biden-Harris administration, and in organizing the grassroots to set up election wins in 2022, and beyond. We are building a powerful, multiracial, and economic populist movement, and fighting for progress on health care, climate, racial justice and more. In service of that mission, MoveOn will drive impactful, movement-connected, multichannel, nimble campaigns aimed at impact.
As the Visual Content Producer, you will lead the development and production of visual content, including videos, graphics, memes, animations, and other creative assets to advance progressive advocacy campaigns, policies, and candidates. You will work collaboratively across the organization to identify, produce, and deliver visual media content that is data-informed and designed to reach and engage audiences on various digital platforms. Due to the nature of our rapidly changing political and digital environments, the visual content producer will regularly create visual content in moments of rapid response that adapts to the current moment to maximize the Communication Department's ability to consistently advance our mission and drive reach, engagement, and growth.
Responsibilities
Create shareable and impactful visual content, including videos, graphics, animations, illustrations, and memes, for MoveOn's social media channels and website.
Work in a rapidly changing political environment to create both planned and rapid response content, driving visual content creation from ideation to distribution.
Coordinate with teams across the organization to collect, organize and execute creative content production while adhering to messaging guidelines.
Work as a member of the Digital Comms team to organize and maintain internal production databases and workflows of our day-to-day production schedules and the tracking of deliverables.
Monitor news cycles and public political discussions to inform content decisions and ensure content is timely and well informed
A successful candidate will …
Have practical and professional experience in digital content development (video, graphics, or animation) and a portfolio of successfully produced high performing content that is data-informed for multi-channel distribution and varying audiences.
Have a strong technical background in storytelling, content production, and distribution, including the ability to concisely craft and deploy a narrative that can stand out in today's crowded media landscape.
Have robust experience with a variety of social content and channels, including, but not limited to, vertical videos on TikTok and carousel graphics on Instagram.
Harbor professional experience or active working knowledge of progressive politics, digital activism, racial justice, and familiarity with organizing environments, be keenly attentive toward staying up to speed on political and current events, and have a passion for staying abreast of emerging digital media practices, technologies, and platforms.
Have strong project management skills, a solutions-oriented approach with the ability to proactively tackle complex assignments and tasks while managing multiple projects simultaneously with initiative and an adherence to deadlines.
Thrive in a remote, fast-paced, collaborative, digitally native organization that may require occasional long hours as required based on rapid response needs.
Demonstrate excellent written and verbal communication skills with strong attention to detail for audiences across multiple levels, and an ability to manage multiple complex projects simultaneously.
Be self-motivated, expresses humility and has commitment to lifelong learning, self-examination, and promotion of equity.
Required skills and experience
3+ years experience in crafting visual digital content for social media, especially for more visually-oriented social channels such as, but not limited to, Instagram and Tiktok
1+ years of experience at a non profit, public policy, or political organization, or equivalent knowledge & passion for progressive politics.
Advanced knowledge of digital content production tools such as the Adobe Suite, especially Premiere, After Effects, Photoshop, and Illustrator
A portfolio that demonstrates the ability to think through the design process from a strategic and creative point of view, excellent storytelling ability, and a high level of craft.
Strong track record of using design, video editing, animation, titles, and audio to grab viewers' attention and craft emotionally resonant narratives.
Excellent graphic design skills, including the effective use of color, composition, and typography
Knowledge of codecs, resolutions, and file formats — can pull video from multiple sources and convert it to usable formats
Demonstrated ability to deliver accurate and artistic visual content under tight deadlines
Ability to incorporate feedback as part of our collaborative production process
Deep understanding of and commitment to consistently developing and improving organizational equity; experience implementing equitable practices and culture, with a demonstrated track record of success in this area
Reports to: The Content Director
Location: Position may be based anywhere in the contiguous United States. May require occasional travel.
Classification, Salary and Benefits: At MoveOn, we commit to equity in our compensation philosophy and practices. We are committed to equal pay for equal work. To counter systemic compensation issues in this country and pay inequality, we have a nonnegotiable compensation practice. We utilize benchmarking and peer organization data to ensure we provide competitive nonprofit compensation and benefits. The annual salary for this position is $88,000. In addition to the base salary, we offer a monthly home office subsidy.  We also offer an internet and phone subsidy of $2,100 annually and a health and wellness subsidy of $900 annually. All of these cash benefits are added to your bimonthly paycheck. We offer strong medical, dental, and vision benefits, which are free to employees and children of employees (spouses or domestic partners can be added at a subsidized rate). We offer employer-paid premiums for life insurance; four weeks accrued paid vacation time per year, prorated for the period that you work; 18 weeks of paid parental leave (birth, adoption, foster care placement of a child), 10 days accrued paid sick time prorated for the period that you work; paid family medical leave; and 8 staff holidays and 6 floating holidays. We contribute 5% to your 401(k) after six months of employment. We also offer a $1000 in professional development budget each year for each staff member.
MoveOn.org Civic Action and MoveOn.org Political Action provide equal employment opportunities (EEO) to all employees and applicants for employment without regard to race, color, religion, gender, sexual orientation, gender identity or expression, national origin, age, disability, genetic information, marital status, amnesty, or status as a covered veteran in accordance with applicable federal, state, and local laws.
To apply for this job please visit grnh.se.