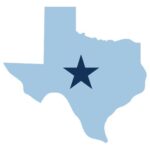 Description:
This role will support the Deputy Director of Election Administration in administering the Democratic Primary Election. They will keep meticulous records of all contracts entered into by the party for conducting an election, document all financial transactions related to the primary election, and track deadline requirements across all 254 Texas counties.
This position is full-time through June 2024. Based on performance and funding permitting,  we would expect this person to remain on the Voter Protection Team in another role through the end of the election cycle in December 2024.
Core Responsibilities: 
Coordinate with County Election Administrators/Clerks in select counties to contract with the EA/Clerk to provide election services and carry out the duties required of the Party
Keep meticulous records of any/all financial transactions TDP makes from primary funds and any/all transactions TDP makes while serving as a county party's fiscal agent
Review and negotiate contracts for alignment with TDP priorities and standards
Track the contract types and completion of certain Party duties for the primary across all 254 counties
Collaborate closely with the Primary Election, Voter Protection, and Political Departments to support County Democratic Parties in their administration of the primary election, including by creating resources, reminders, and templates
Additional duties as assigned by the Primary Administrator
Preferred Experience:
Professional experience and comfort with Google Sheets or Microsoft Excel (you will use Sheets in this role)
Some work or volunteer experience with political campaigns and/or county Democratic parties, understanding the basic elements of elections and campaigns
Required Skills: 
Highly organized and committed to details
Comfortable with technology and learning new tech systems
Strong interpersonal skills
Ability to juggle multiple tasks and deadlines at once
Eligible to become a notary public in the state of Texas. You do not need to be a notary already, but you must be willing to become one upon hiring and meet the eligibility requirements:

Be at least 18 years old
Be a resident of the state of Texas
Not be convicted of a felony or a crime that involves moral turpitude that has not been dismissed or discharged by law
Required Tools:
Salary:
$5,000/month + Employee's health insurance premiums fully covered
This person will report to the Deputy Director of Primary Administration.
Start Date: Between September 15 and 30, 2023
Employment Type: Full-Time, Cycle-based
Location: Remote within Texas, except during the candidate filing period of November 11 through December 11, 2023, when this person must reside in Austin, TX and report to the TDP office Monday-Friday. The TDP will make a good faith effort to locate supporter housing during the candidate filing period if the applicant lives outside of Central Texas.
How to Apply: 
Please click here and fill out this form to apply for this position.
Diversity:
The Texas Democratic Party is an equal-opportunity employer. Consistent with the Texas Democratic Party's commitment to including groups historically underrepresented in the Texas Democratic Party's affairs, by virtue of race/ethnicity, age, sexual orientation, gender identity, or disability, we strongly encourage members of underrepresented groups to seek jobs within the Texas Democratic Party.