Full Time
Applications have closed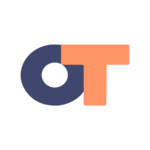 The Outreach Team is a field firm specializing in face-to-face canvassing operations. We fuel the nation's leading progressive groups to raise money, and impact critical elections.
We are currently seeking Field Directors to join us on an important and exciting campaign to help address some of the root causes of our current housing crisis in Los Angeles County. We are hiring for multiple Lead Director and Deputy Director positions in Los Angeles County – Mid Wilshire; Long Beach; Pasadena; San Fernando Valley.
The Outreach Team is hiring experienced campaign directors to run signature gathering offices to address some of the root causes of our current housing crisis in Los Angeles County.  Our current approach towards housing solutions is not working. We need more innovation, bolder action, and less red tape and bureaucracy. Right now, hundreds of millions of dollars are set to be cut from the budget to address homelessness resulting in a dramatic increase in unhoused people on the streets. This new measure will replace the prior sales tax and will help protect and maintain mental health treatment, street team engagement, substance use treatment, and other essential services that would otherwise be cut.
This measure would fund innovative homelessness prevention solutions and more effective approaches to move people off the streets and into housing, including repurposing vacant buildings, more street team engagement, and mental health and substance use treatment services.
Now is the time for our community to come together and ensure we have affordable housing solutions for all.
Field Directors will recruit, train, and manage a team of local canvassers to assist registered voters in adding their signature so this measure will appear on the 2024 ballot. Additionally, the Lead Campaign Director will manage a team of one or more Deputy Directors, and will be responsible for building an office to scale from the ground up. This position reports to the Project Director.
We are hiring immediately. This position can run through 4/19/2024, with opportunities to extend.
Locations: Our Los Angeles county offices will be located in Mid City; San Fernando Valley, long Beach and Pasadena. Strong preference for in-state candidates, short-term travel may be required.
Canvass Management Responsibilities:
Work with our recruitment team to find and hire members of the community to work as canvassers and assist people in carefully and correctly filling out the campaign goals.
Manage a team of 5-10 canvassers, setting and driving goals along the way
Implement safety protocol, including ensuring adequate PPE for all staff and compliance with daily health and safety guidelines
Build a database of successful locations for registering voters that focuses on engaging people of color and other underrepresented communities. Coordinate canvassing sites for your staff, and work with partner groups to avoid overlapping efforts in the field.
Go out in the field yourself several days per week to canvass, train staff, and help drive office goals by gathering signatures of registered voters.
Administrative duties, including working with the HR Director on payroll, onboarding and offboarding staff, and compliance.
Qualifications:
Must have
Leadership experience, ability to motivate a large team Leadership experience, ability to motivate, grow, and manage a large team.
Eagerness to lead from the front and canvass several days a week.
Extreme attention to detail and a proven ability to instill that quality in others.
Self-starter with excellent problem-solving skills.
Strong passion for community organizing and fostering civic engagement.
Track record of equity and inclusion.
Ability to work long hours, including evenings and weekends.
Nice-to-have
1-3+ years of experience running paid canvasses or other canvassing operations.
Management experience
Familiarity with VAN
Salary: The salary range for this position is $1,400 – $1,600 per week. We offer a generous benefits package, including paid vacation and sick leave, health insurance, and hands-on training. At the end of the campaign, there may be opportunities for advancement and bonuses.
At The Outreach Team, we prioritize equity and inclusion. We are an equal opportunity employer and we strongly encourage Black, indigenous, people of color, women, people with previous felony convictions, members of the LGBTQIA+ community, and others who identify with underrepresented groups to apply.
To Apply: Visit: https://theoutreachteam.applytojob.com/apply