Internship
Applications have closed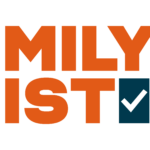 Website EMILY's List
EMILY's List the Nation's Largest Resource for Women in Politics
SUMMER 2023 INTERNSHIP
SUMMARY
Gain valuable political experience and help elect Democratic pro-choice women up and down the ticket! We offer internships during the spring, summer, and fall semesters in all of our departments. Interns have the opportunity to do substantive work, while gaining in-depth experience in the political sector. In addition to daily work in their departments and attendance at staff events, interns participate in brown bag sessions, which gives them the opportunity to hear from varying levels of staff while learning about their professional history and gaining deeper knowledge about how all the departments at EMILY's List work. Our interns leave EMILY's List ready for life on the campaign trail after attending our signature IGNITE Change training that will equip each intern with skills for beginning a career in campaigns.
EMILY's List pays a stipend of up to $1,200 per month, dependent on the intern's monthly schedule.
Interns have the flexibility to opt for a fully remote or hybrid internship experience. Hybrid interns will mutually agree on a weekly schedule for coming into the office with their respective supervisor.
Eligibility
Applicants must reside within the US for the duration of the program
Interns must be available to work between 9:00am and 6:00pm EST (full-time and part-time schedules available)
Interns must commit to working no less than 20 hours each week
Interns must commit to staying on board for a minimum of 10 weeks
Learn More: Internship Opportunities
Campaigns Internships
Communications Internships
Data and Analytics Internships
Design / Video Internships
Digital Internships
Events Internships
Executive and Administration Internships
Fundraising Internships
Independent Expenditures Internships
Marketing Department Internships
Training and Community Engagement Internships
Research Internships
To apply, visit our jobs site: EMILY's List Internship – Summer 2023 to upload your resume and complete an application. If you are selected for an interview, you will be contacted directly. No calls or emails please. 
Applications will be reviewed beginning in March. Thank you for your interest in EMILY's List!
Internships may be fully remote or on a hybrid schedule at our DC headquarters.
ABOUT EMILY'S LIST
EMILY's List, the nation's largest resource for women in politics, works to elect Democratic pro-choice women up and down the ballot and across the country with a goal of fighting for our rights and our communities. Our work is centered around a fundamental vision: Run. Win. Change the World. EMILY's List has raised over $700 million in service to that vision and has helped Democratic women win competitive elections by recruiting and training candidates, supporting and helping build strong campaigns, researching the issues that impact women and families, running one of the largest independent expenditure campaigns for Democrats, and turning out women voters to the polls. Since our founding in 1985, we have helped elect the country's first woman as vice president, 159 women to the House, 26 to the Senate, 16 governors, and nearly 1,400 women to state and local office. More than 40% of the candidates EMILY's List has helped elect to Congress have been women of color. Visit www.emilyslist.org for more information.
EMILY's List is an Equal Opportunity Employer that values a multicultural, diverse working environment. Applicants of diverse backgrounds are welcomed and encouraged to apply.
DISCLAIMER
EMILY's List prohibits discrimination of employment, promotion, compensation, terms, conditions, or privileges of employment based on gender, disability, race, age, national origin, color, creed, sexual orientation, sex (including marital and parental status), gender identity and expression, religion, economic status, ethnic identity, veteran's status, or any other basis prohibited by applicable law.
The above statements are intended to describe the general nature and level of the work being performed by the person holding this position.  This is not an exhaustive list of all duties and responsibilities. EMILY's List reserves the right to amend and change responsibilities to meet organizational needs as necessary.