Freelance
Applications have closed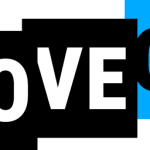 Project title: Consultant, Fundraising Copywriter and Strategist
Proposals accepted until: 2/28/23
Project begins: March 15, 2023 – June 30, 2023
Rate: $7,000/month
Email: [email protected]
MOVEON OVERVIEW:
MoveOn is the largest independent progressive advocacy group in the United States. MoveOn is where millions mobilize for a better society—one in which everyone can thrive. Whether its supporting a  candidate, passing legislation, or changing our national culture, MoveOn members are committed to an inclusive and progressive future. We envision a world marked by equality, sustainability, and justice. And we mobilize together to achieve it.
PROJECT OVERVIEW:
MoveOn's email fundraising team is a small group of highly specialized experts responsible for a large portion of MoveOn's yearly revenue, and we are looking for an email fundraising copywriter and strategy consultant.
If selected, you will join and contribute to our weekly brainstorming calls, have full access to bounce ideas off of our three-person Email Fundraising Team, and will write compelling, fundraising emails that will motivate MoveOn members to donate to MoveOn's campaigns and to candidates endorsed by MoveOn members.
MoveOn's writing style is unique. Our emails are typically longer and more detailed than other political organizations, and being able to adapt to this style, draft creative and engaging ledes, and write in different voices are key to success in this role.
DESIRED OUTCOME:
You will be expected to produce 1-2 fundraising drafts per week for MoveOn. You will ultimately be evaluated based on how your drafts perform (if your draft is approved by us, we will test it with our list, determine how strong your draft is, share that performance with you, so that you can improve, and send it widely if it's above our high performance threshold).
EXPERIENCE/REQUIREMENTS:
We are seeking a person (or people) for this role who:
A proven record of writing successful fundraising emails for progressive organizations and/or political campaigns is required. We are looking for experienced candidates who are able to adapt to the MoveOn style of fundraiser writing and immediately begin to contribute drafts that are strong enough to be sent to MoveOn's full, multi-million member list.
A strong equity lens. A commitment to undoing systemic oppression in society and within workplaces, skill in navigating complex dynamics around identity, and ability to translate that into fundraising and advocacy email content.
Strong instincts for when to fundraise and what will work. Ideal candidates understand how the news cycle and the progressive zeitgeist interact. Timing is everything, and a good chunk of our fundraising is based on the news environment. Successful candidates will have a good "spidey sense" for what campaigns will be successful in the current news environment.
The ability to keep to tight deadlines and do rapid-response work. We have a schedule for testing and sending emails each week, and you will need to deliver drafts to us on time. At the same time, we also have frequent rapid-response opportunities come up, which sometimes requires us to change direction quickly and move fast to produce new content. You don't have to write a draft every single time, and we understand that you may have other clients, but we are looking for someone with availability  for both scheduled and rapid-response writing.
REPORTS TO:
Director of Email Fundraising. You will also work closely with the cross-channel fundraising team.
TO BE CONSIDERED FOR THIS ROLE:
Please email your resume and a writing sample (up to three of your best fundraising or advocacy emails) by February 28, 2023 to [email protected] with "Fundraising Copywriter and Strategist" in the subject line and tell us why you're interested in this consultant position and what makes you a great fit. Please also provide 1-2 examples of emails you have written for other organizations.
Please also share your availability (hours per week and how flexible your schedule is).  And feel free to email us with any questions that might help you decide whether this project would be a good fit for you.
We will evaluate candidates on the basis of the criteria laid out in the experience/requirements section and the above items.  We will begin reviewing proposals immediately, on a rolling basis.
Most-favorable terms:
MoveOn reserves the right to make an award without further discussion of the proposal submitted. Therefore, the proposal should be submitted initially on the most favorable terms that the vendor could propose. There will be no best-and-final-offer procedure. MoveOn does reserve the right to contact a vendor for clarification of its proposal.
The vendor should be prepared to accept this request for proposal for incorporation into a contract resulting from this request for proposal. Contract negotiations may incorporate some or the vendor's entire proposal. It is understood that the proposal will become a part of the official procurement file on this matter without obligation to MoveOn.
No obligation to contract
This request for proposal does not obligate MoveOn to contract for services specified herein.
Rejection of proposals
MoveOn reserves the right at its sole discretion to reject any and all proposals received without penalty and not to issue a contract as a result of this request for proposal.
Nondiscrimination
The vendor will adopt and disseminate a policy that the vendor, in employment, recruitment, selection, compensation, benefits, promotion, demotion, layoff, termination, and all other terms and conditions of employment will not discriminate on the basis of race, color, creed, age, sex, national origin, ethnic identity, physical or mental disability, veteran status, marital status, economic status, religion, sexual orientation, gender identity, or any other legally protected basis.