Freelance
Applications have closed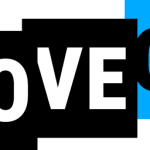 MOVEON REQUEST FOR PROPOSALS
MoveOn Overview:
MoveOn is the largest rapid response political campaigning organization in the United States. We wield independent political power by bringing millions together to take action and mobilize for a just society where everyone can thrive.
For more than a generation, MoveOn has been the homebase for millions of people who refuse to accept the status quo and are moved to take action for progress. We have consistently been a bulwark against the radical right, channeling our voices to end wars, protect democracy, and advance justice for all.
Project title: Supplemental Design Support (on as needed basis)
Project begins: August 1, 2023 – December 31, 2023 (projects will be on an as-needed basis)
Project length: Project length is contingent on project size/complexity. MoveOn estimates that projects will have a minimum of 10 hours of work.  Any hours given in a scope of work are an estimate and MoveOn does not guarantee a specific number of hours to its contractors.
Hourly Rate: $75/hr
Project Overview: MoveOn's Product team is looking to supplement design capacity on an as-needed basis to support rapid response requests (avg. 5 business day turnaround) to create and launch websites, and support design team large to x-large projects (e.g., new microsites, existing site redesigns)
RFP submission date: Please submit to [email protected] by July 24, 2023 and put Supplemental Design Support in the subject line.
Scope of work:
Create mockups and develop prototypes to communicate ideas or design new features
Design and develop the look and feel of responsive, scalable pages on MoveOn WordPress properties
Design and develop WordPress web pages using Elementor website builder and WP plugins optimized for a wide range of devices and interfaces consistent with MoveOn's branding and component library
Work with stakeholders on design feedback and user acceptance testing
Deliver web assets within the specified scope and timeframe
Works closely with: Crystal Andrews (Product Director)
The contractor will also work closely with key design/UX staff including Victoria Fontaine and Renae Moua
Required Qualifications
Experience and proficiency in graphic and UX design in a professional environment
Experience and proficiency with design and wireframing tools, including Adobe Illustrator, Photoshop, Figma, or similar
Experience and proficiency in HTML/CSS and basic knowledge of PHP and JS to build the front end of your designs while working with a team of software engineers in a variety of environments
Experience with WordPress plugins such as Elementor, CPT UI, and GA
Preferred Qualifications
Ability to creatively solve problems in a rapid response environment
Previous experience in progressive activism, advocacy, campaigning, organizing, or politics
Proposal submissions:  Please submit a resume and a proposal which includes the following information below:
Background: Name, title and contact information.
Experience: Tell us about your relevant experience. A resume may be submitted in lieu of this section if your relevant experience appears within your resume.
Approach: In two pages or less, Please tell us how you would approach the above scope of work.
Equity: Please explain whether and how your firm has advanced the values of equity, diversity, and inclusion within the firm, and state how that is reflected in the leadership ownership, and work of the firm.  Please share how you will center equity in your work for this project.
Location: RFP is open to individuals/firms based in the contiguous U.S.
Cost and availability: Include an estimate for hourly rate or project rate in your proposal and any limitations on your availability.
References: Past clients (3) that MoveOn may reach out to as references, with contact info.
Most-favorable terms:
MoveOn reserves the right to make an award without further discussion of the proposal submitted. Therefore, the proposal should be submitted initially on the most favorable terms that the vendor could propose. There will be no best-and-final-offer procedure. MoveOn does reserve the right to contact a vendor for clarification of its proposal.
The vendor should be prepared to accept this request for proposal for incorporation into a contract resulting from this request for proposal. Contract negotiations may incorporate some or the vendor's entire proposal. It is understood that the proposal will become a part of the official procurement file on this matter without obligation to MoveOn.
No obligation to contract
This request for proposal does not obligate MoveOn to contract for services specified herein.
Rejection of proposals
MoveOn reserves the right at its sole discretion to reject any and all proposals received without penalty and not to issue a contract as a result of this request for proposal.
Nondiscrimination
The vendor will adopt and disseminate a policy that the vendor, in employment, recruitment, selection, compensation, benefits, promotion, demotion, layoff, termination, and all other terms and conditions of employment will not discriminate on the basis of race, color, creed, age, sex, national origin, ethnic identity, physical or mental disability, veteran status, marital status, economic status, religion, sexual orientation, gender identity, or any other legally protected basis.