Freelance
Applications have closed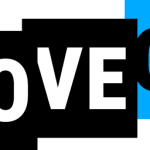 MOVEON REQUEST FOR PROPOSALS (Independent contractors and firms)
MoveOn Overview:
MoveOn is the largest rapid-response political campaigning organization in the United States. We wield independent political power by bringing millions together to take action and mobilize for a just society where everyone can thrive.
For more than a generation, MoveOn has been the home base for millions of people who refuse to accept the status quo and are moved to take action for progress. We have consistently been a bulwark against the radical right, channeling our voices to end wars, protect democracy, and advance justice for all.
Project title: MoveOn's 25th Anniversary Livestream Project Manager
Project begins: Sep 13, 2023
Project length: The contract provided will be active from contract sign date until the date of the livestream, November 12, 2023. Any hours given in a scope of work are an estimate, and MoveOn does not guarantee a specific number of hours to its contractors.
Project overview:
MoveOn is celebrating its 25th anniversary by connecting members all over the country and rejoicing in this huge milestone. After an in-person summit, MoveOn will host a livestream to connect with MoveOn members who were not able to attend the in-person summit. This livestream will be an extension of the summit but also an original product meant to captivate, energize, and mobilize MoveOn members for the next phase of the organization, and for our specific 2024 electoral work.
This livestream will be hosted on Zoom and available to viewers via Twitch, as well as in person through house parties that are geographically spread throughout the country. We are searching for broadcast logistics contractors who will aid us in producing a visually engaging, accessible, and memorable live stream that rises to the occasion of this milestone.
RFP submission date: Please submit to [email protected] by September 8, 2023, and put "MoveOn 25th anniversary livestream logistics" in the subject line.
Scope of work:
We see this project happening through four key pillars: livestream program, interactive experiences, VIP engagement, and broadcast logistics . Below you'll find a wish list of services to be provided by the person who receives the green light to work with us. In your response to the RFP, please include how you'll execute specific components of these deliverables.
Broadcast logistics
Manage the livestream, hosted through Zoom.
Includes but is not limited to managing greenrooms, on-screen production, and connectivity to the house parties.
Ensure that A/V setup is complete and thought through in order to mitigate any sound or visual issues.
Coordinate the integration between the livestream and the house parties.
Provide support in meeting accessibility needs such as language, auditory, and visual justice.
VIP engagement
Prep calls for VIPs to work through the logistics of the livestream in advance.
Livestream program
Prepare a detailed layout that spells out the flow of the program after the run-of-show is set by MoveOn staffers.
Interactive experiences
Provide interactive features that bring depth to the livestream program.
Example: Ticker at the bottom of the screen that displays quotes, donations, live Twitter feed, names of folks who have attended.
Provide a live feed for in-person house parties and ways for them to participate in the livestream.
Meetings
Join at least two meetings per month (one hour each) during the term of the contract, to communicate updates and feedback with the core MoveOn team.
Post-livestream
Help us debrief the livestream.
Provide raw footage and/or edited short(er)-form content for recap on socials.
Works closely with: William Joel Bravo and Jordan Uhl
The project manager will also work closely with other key staff including MoveOn's Cultural Director.
Proposal submissions: Please submit to [email protected] by September 8, 2023, and put "MoveOn 25th anniversary livestream logistics" in the subject line.
Background: Name, title, and contact information.
Experience: Tell us about your relevant experience. A résumé may be submitted in lieu of this section if your relevant experience appears in your résumé.
Approach: In two pages or less, please tell us how you would approach the above scope of work.
Equity: Please explain whether and how your firm has advanced the values of equity, diversity, and inclusion within the firm, and state how that is reflected in the leadership, ownership, and work of the firm. Please share how you will center equity in your work for this project.
Location: RFP is open to individuals/firms based in the contiguous U.S.
Cost and availability: Include an estimate of hourly rate or project rate in your proposal and any limitations on your availability.
References: Past clients (3) that MoveOn may reach out to as references, with contact info.
Most favorable terms:
MoveOn reserves the right to make an award without further discussion of the proposal submitted. Therefore, the proposal should be submitted initially on the most favorable terms that the vendor could propose. There will be no best-and-final-offer procedure. MoveOn does reserve the right to contact a vendor for clarification of its proposal.
The vendor should be prepared to accept this request for proposal for incorporation into a contract resulting from this request for proposal. Contract negotiations may incorporate some or all of the vendor's entire proposal]. It is understood that the proposal will become a part of the official procurement file on this matter without obligation to MoveOn.
No obligation to contract: This request for proposal does not obligate MoveOn to contract for services specified herein.
Rejection of proposals: MoveOn reserves the right at its sole discretion to reject any and all proposals received without penalty and not to issue a contract as a result of this request for proposal.
Nondiscrimination: The vendor will adopt and disseminate a policy that the vendor, in employment, recruitment, selection, compensation, benefits, promotion, demotion, layoff, termination, and all other terms and conditions of employment, will not discriminate on the basis of race, color, creed, age, sex, national origin, ethnic identity, physical or mental disability, veteran status, marital status, economic status, religion, sexual orientation, gender identity, or any other legally protected basis.