Full Time
Part Time
Temporary
Applications have closed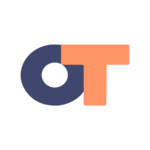 Hiring Immediately – Data Entry Staff Needed!
This is Not a Field or Fundraising Position.
$18/hr Full-time & Part-time
Join our campaign to qualify a Massachusetts ballot initiative to legalize the use of psilocybin and other natural medicines as a therapeutic method for treating PTSD, addiction, depression, and other serious medical issues that affect countless people in Massachusetts. We are in the midst of a serious national mental health crisis and legalizing therapeutic plant medicines will offer an additional tool to help those experiencing mental health challenges.
We're urgently hiring data entry staff to review petition signatures gathered from Massachusetts voters to put this important initiative on the ballot in 2024! Data staff are paid hourly to work in our office reviewing the signatures collected by petitioners making sure they will count towards the final total needed to put this issue on the ballot next November. Data staff first review petition signatures for completeness and errors and then search voter rolls to make sure each voter was eligible at the time of signing. They evaluate signer eligibility and report back to the campaign how many signatures will count towards the total needed to qualify for the ballot. This is an essential part of making sure this issue is put in front of voters in 2024.
We are hiring immediately, all positions run through October 31st with possibilities for continued work in November. Shifts run between 10:30am – 4:30pm weekdays and weekends with the possibility to work part-time or full-time. Additional shift times may be offered over the course of the campaign.
Get paid well! Data positions start at $18/hour. We offer overtime pay, paid training, sick pay, and bonuses for friend referrals.
Stay Safe!  We provide Personal Protective Equipment (PPE).
Data Staff Responsibilities:
– Count signature totals and review petition sheets for completeness and errors
– Read signer handwriting and search voter database to confirm eligibility
– Participate in staff training to improve data search and interpretation skills
– Work independently while also in office as part of a team of up to 15 other data staff
– Organize and alphabetize petition sheets
The ideal candidate:
– Passionate about this issue
– Hard worker who will stay motivated even with repetitive tasks
– Interested in building campaign experience
– Culturally competent and able to respectfully engage with teammates and the community
Prior data entry experience is not required.
Apply here: theoutreachteam.net/jobs
Locations: Boston, Worcester, and Amherst MA
We will be as flexible as possible with work schedules, transportation, and background checks to ensure that we can employ interested candidates.
We are committed to equity, inclusion, and anti-racism. We are an equal opportunity employer and we strongly encourage Black, indigenous, people of color, women, people with previous felony convictions, members of the LGBTQIA+ community, and others who identify with underrepresented groups to apply.