Full Time
Part Time
Temporary
Applications have closed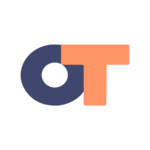 Campaign Staff Needed – Hiring Immediately
Full-time & Part-time – $21-23/hr + bonuses
We are united in our collective effort to enact meaningful change through the power of voting! The crucial first step on this path is ensuring that individuals are registered to vote. Join us in safeguarding our democracy by assisting in the voter registration drive within the Denton, TX area.
Registering and mobilizing new voters is our mission, as they play a vital role in amplifying marginalized voices. This grassroots initiative aims to prioritize the inclusion of these voices as we approach the upcoming pivotal presidential election next year. Together, we can make a significant impact and uphold the principles of democracy.
Get paid well! Canvass positions start at a $21/hour base pay. Leadership positions earn up to $23/hour. In addition, we offer overtime pay, paid training, sick pay, and bonuses for friend referrals.
Apply here: https://www.theoutreachteam.net/jobs
Location: Denton, TX
We are hiring immediately, all positions are through December 2024. Shifts run Tuesday through Sunday from 11:00 AM – 7:00 PM with the possibility to work part-time or full-time.
Canvasser Responsibilities ($21/hr):
– Engage with the public in a friendly and professional manner
– Deliver a captivating presentation and compel citizens to register to vote
– Participate in staff training to improve outreach skills
– Strictly follow the campaign's safety protocols, including the use of PPE and compliance with daily health and safety guidelines
Team Leader Responsibilities ($23/hr):
-The Canvasser Responsibilities plus:
-Manage a small group of canvassers out in the field by checking in with them periodically throughout the day and debriefing with them at the end of the day
-Ensure each canvasser has all of the materials they need to be safe and successful
-Assist directors with canvasser training and administrative work
The ideal candidate:
-Passionate about progressive politics and fostering democracy
-Strong communication skills; you should enjoy working with other people and be willing and excited to speak with everyone
-Hard worker who will stay motivated to engage as many people as possible
-Open to new challenges and are interested in building their campaign skills
-Culturally competent and able to respectfully engage with teammates and the community
Prior voter registration experience is a plus but not required.
Pay: $21/hr for canvassers and $23/hr for Team Leaders. We offer paid training, sick pay, and bonuses for friend referrals.
Apply here: https://www.theoutreachteam.net/jobs
We are committed to equity, inclusion, and anti-racism. We are an equal opportunity employer and we strongly encourage Black, indigenous, people of color, women, people with previous felony convictions, members of the LGBTQIA+ community, and others who identify with underrepresented groups to apply.