Full Time
Applications have closed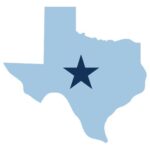 Description:
The Deputy Voter Protection Director for Organizing will help ensure that all eligible Texans are able to cast their ballot in 2024. This person will lead aspects of the Party's voter protection program (e.g., direct voter intake & assistance and poll watching).
The Texas Democratic Party is creating a comprehensive educational and action plan to expand opportunities for Texans to be registered to vote, educated on all aspects of voting, and have full range of protections from any form of intimidation or voter suppression in casting a ballot or full participation in all aspects of Texas government. This person will be an integral part of that effort.
This is a full-time, cycle-based position through December 2024.
Core Responsibilities:
Lead the Voter Protection Team's programmatic efforts in the following areas: voter assistance hotline & text intake, election worker training & support, and poll watching.
Maintain our hotline technology to service and scale a year round Hotline.
Identify voting problems through hotline reports and monitoring the news and other resources, and support the mobilization of a coordinated response within the Party.
Recruit, train and organize volunteers to support the Voter Protection Team's goals.
Maintain strong data practices
Escalate issues
Oversee policy and processes
Manage team members, as added/assigned
Additional duties as assigned by the Voter Protection Director.
Preferred Experience:
Experience with voter protection – The ideal candidate has professional voter protection experience, but voter protection experience in a volunteer role (e.g., poll watcher, poll worker) is valued
Required Skills: 
Highly organized and committed to details
Comfortable with technology and learning new tech systems
Strong interpersonal skills
Ability to juggle multiple tasks and deadlines at once
At least one cycle of organizing experience – campaign experience in another area (e.g., organizing/field) and volunteer management success
Eligible to become a notary public in the state of Texas. You do not need to be a notary already, but you must be willing to become one upon hiring and meet the eligibility requirements:

Be at least 18 years old
Be a resident of the state of Texas
Not be convicted of a felony or a crime that involves moral turpitude that has not been dismissed or discharged by law
Required Tools:
A reliable cell phone
Salary: $6,000/month + Employee's health insurance premiums fully covered
This person will report to the Voter Protection Director
Start Date: November 1, 2023
Employment Type: Full-Time, Cycle-based
Location: Remote, but must reside in Texas
How to Apply: 
Please click here and fill out the form to apply for this position.