Internship
Applications have closed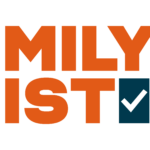 Website EMILYs List
EMILYs List the Nation's Largest Resource for Women in Politics
Gain valuable political experience and help elect Democratic pro-choice women up and down the ticket! We offer internships spring, summer, and fall in all of our departments. Interns have the opportunity to do substantive work, while gaining in-depth experience in the political sector. In addition to daily work in their departments and attendance at staff events, interns participate in lunch and learn sessions, which gives them the opportunity to hear from varying levels of staff while learning about their professional history and gaining deeper knowledge about how all the departments at EMILYs List work. Interns will have the opportunity to participate in custom trainings guiding interns through the life cycle of a campaign; every intern leaves EMILYs List ready for life on the campaign trail. By the end of the semester interns will have the skills for beginning a career in campaigns.
Interns are paid at a rate of $17 per hour.
Interns have the flexibility to opt for a fully remote or hybrid internship experience. Hybrid interns will mutually agree on a weekly schedule for coming into the office with their respective supervisor.
The Fall 2023 Internship application will close November 12th, 2023. We will begin reviewing applications the following week. The portal will continue to accept applications after the priority deadline, but there is no guarantee for review. Thank you for your interest in EMILYs List!
Eligibility
Applicants must reside within the US for the duration of the program
Interns must be available to work between 9:00am and 6:00pm EST (full-time and part-time schedules available)
Interns must commit to working no less than 14 hours each week
Interns must commit to staying on board for a minimum of 10 weeks
Current Internship Opportunities
Campaigns Internships
Campaigns Research Internships
Communications Internships
Data and Analytics Internships
Digital Internships
Events Internships
Executive and Administration Internships
Fundraising Internships
Independent Expenditures Internships
Marketing Department Internships
Research Communications Internships
Apply Here: https://jobs.lever.co/emilyslist/02fbaf21-f59e-4ed4-b06b-abf0b4de4cf3
EMILYs List prohibits discrimination of employment, promotion, compensation, terms, conditions, or privileges of employment based on gender, disability, race, age, national origin, color, creed, sexual orientation, sex (including marital and parental status), gender identity and expression, religion, economic status, ethnic identity, veteran's status, or any other basis prohibited by applicable law.