Temporary
Applications have closed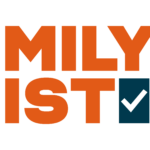 Website EMILYs List
EMILYs List the Nation's Largest Resource for Women in Politics
Are you coming off a 2023 campaign? Are you looking to start on your first? Have friends who are looking for their next job in campaigns?
Come and meet EMILYs List staff for brief informal conversations to discuss your background and the races you are interested in working on this cycle.
Please choose one session to join us and register here:
Wednesday, November 15th | In-person in Washington, DC | 4 P.M.- 6 P.M. EST
Thursday, November 16th | Virtual | 4 P.M.- 6 P.M. EST
Participants must be willing to go on a campaign for the 2024 cycle. Jobs are NOT located in DC.
For questions, please contact Chloe Wagner at [email protected].
We hope to see you there!