Full Time
Applications have closed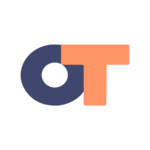 Field Directors (Eugene, Oregon)
The Outreach Team is a field firm specializing in face-to-face canvassing operations. We fuel the nation's leading progressive groups to impact critical elections.
We are currently seeking Field Directors to join us on an important and exciting campaign. We are hiring for Lead Director and Deputy Director positions.
Field Directors will recruit, train, and manage a team of local petitioners. Additionally, the Lead Campaign Director will manage a team of one or more Deputy Directors, and will be responsible for building an office to scale from the ground up. This position reports to the Project Director.
COVID-19 has altered the political landscape, but one thing remains the same – we will need to have in-person conversations with people to create meaningful change. Thankfully, we can do this in a way that is low risk. We will provide PPE and substantial health and safety training, we will work outside, and we will all follow thepetitioning protocols that will allow us to do this critical work while keeping ourselves and everyone else in our communities safe.
We are hiring immediately.
Location: Eugene, Oregon. Strong preference for in-state candidates, short-term travel may be required.
Management Responsibilities:
Work with our recruitment team to find and hire members of the community to work as petitioners and assist people in carefully and correctly filling out the campaign goals.
Manage a team of petitioners, setting and driving goals along the way
Implement safety protocol, including ensuring adequate PPE for all staff and compliance with daily health and safety guidelines
Familiarize yourself with state laws and statutes, and train your staff to comply with all applicable legal requirements and processes.
Build a database of successful locations for petitioning that focuses on engaging people of color and other underrepresented communities. Coordinate petitioning sites for your staff, and work with partner groups to avoid overlapping efforts in the field.
Go out in the field yourself several days per week to collect petitions, train staff, and help drive office goals.
Administrative duties, including working with the HR Director on payroll, onboarding and offboarding staff, and compliance.
Qualifications:
Must have
Strong management skills, including the ability to motivate and inspire a team while also holding staff accountable to goals and expectations
Can speak compellingly about campaign issues and strategy
Approachable; willing and able to listen to staff and solve problems
Committed to racial and gender equity
Strong work ethic; able to persevere in the face of challenges and setbacks
Flexible; ready for the unexpected and willing to adapt to last minute changes
Eager to learn and open to feedback
Basic computer competency
Nice-to-have
Community or issue-based campaign experience
Experience running paid canvasses or managing paid employees
Passion for social change and activism
Team building ability
Attention to detail
A track record of success meeting or exceeding goals
Experience working in underserved or marginalized communities
Facilitation experience
Local knowledge/experience
Salary: The salary range for this position is $1125-1425 per week. We offer a generous benefits package, including paid vacation and sick leave, health insurance, and hands-on training. At the end of the campaign, there may be opportunities for advancement and bonuses.
At The Outreach Team, we prioritize equity and inclusion. We are an equal opportunity employer and we strongly encourage Black, indigenous, people of color, women, people with previous felony convictions, members of the LGBTQIA+ community, and others who identify with underrepresented groups to apply.
To Apply: Visit: https://theoutreachteam.applytojob.com/apply