Full Time
Applications have closed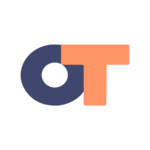 Validation Director
The Outreach Team is hiring experienced campaign directors to run signature gathering offices to set limits on campaign contributions in Oregon. Our state is one of the few remaining without limits on candidate campaign contributions and now is the time to tackle getting big money out of politics. Political spending is increasing significantly with each election cycle. Just last year in the Governor's race more than $60 million was raised and spent among the final three candidates, and we have every reason to believe this will continue to increase without contribution limits and real transparency. We have a fundamental right to know who is spending money to influence our elections. The Transparent Elections for Grassroots Engagement petition ends the corrupting influence of secret money paid directly to candidate PACS and brings more transparency to political spending in Oregon. This proposal will encourage candidates to seek support from every-day Oregonians, rather than a few big checks from wealthy people. It also allows hard-working people to pool their resources to have a stronger voice in our democracy. Nurses, firefighters, teachers, janitors, and grocery store workers can make their small contributions have a bigger influence by coming together.
Validation Directors will manage a team of 5-15 hourly paid validators who will review the signatures petitioners gather for this initiative. The Validation Director and their team will be responsible for reviewing signatures for eligibility, quality control, and maintaining an organized system of tracking and reporting. The Validation Director manages the day-to-day office operations, recruits and trains staff to hit campaign deliverables, and reports to the Project Director.
Location: Eugene, Oregon
Responsibilities:
Manage a team of 5-15 (depending on location) hourly staff who will be reviewing signatures for a progressive ballot initiative
Ensure that your team is 100% error free. Small mistakes can have major implications for the success of the campaign
Set goals and hold staff accountable
Train and provide ongoing motivation and support to staff
Interview and hire staff
Identify, promote, and train a leadership team
Build a diverse team where staff feel respected, while fostering a culture of equity and justice
Implement quality control measures to ensure integrity of the work
Maintain a healthy and safe working environment for all staff
Manage administrative duties, including reporting data, record keeping, processing payroll, and distributing materials
Qualifications:
Must have
Strong management skills, including the ability to motivate and inspire a team while also holding staff accountable to goals and expectations
Strong attention to detail and a proven track record of administrative work
Can speak compellingly about campaign issues and strategy
Willing and able to listen to staff and solve problems
Committed to equity and inclusion
Strong work ethic; able to persevere in the face of challenges and setbacks
Flexible; ready for the unexpected and willing to adapt to last minute changes
Eager to learn and open to feedback
Basic tech competency with G-suite
Live in the Eugene area (we are not relocating candidates for this role)
Nice-to-have
Community or issue-based campaign experience
Experience using VAN or other voter databases
Experience running paid canvasses or managing paid employees
Passion for social change and activism
A track record of success meeting or exceeding goals
Experience working in underserved or marginalized communities
Facilitation experience
Local knowledge/experience
Salary: The salary range for this position is $1,125 – $1,300 per week depending on responsibility and experience. Performance bonuses may be awarded at the midpoint and end of the campaign. We offer a generous benefits package, including paid vacation and sick leave, health insurance, a monthly phone stipend, and hands-on, paid training. At the end of the campaign, there may be opportunities for advancement.
Equity: If you are interested in this position but don't think you qualify for everything, please don't let that stop you from applying! At The Outreach Team, we prioritize equity and inclusion and believe our work is better when it benefits from the knowledge, experience, and wisdom of people who have faced systemic barriers.
We are an equal opportunity employer and we strongly encourage Black, indigenous, people of color, women, people with previous felony convictions, and members of the LGBTQIA+ community, to apply.
Who We Are
The Outreach Team is the national engine of campaigners and organizers powering the progressive movement. With an on-the-ground presence in communities all across the country, our world-class team runs successful civic engagement campaigns on behalf of progressive organizations and campaigns—to build a future that's fairer, greener, safer and more peaceful for everyone.
Our client list includes organizations like Black Progressive Action Coalition, Everytown for Gun Safety Action Fund, Climate Action Campaign, Planned Parenthood, Democratic Senate Campaign Committee, For our Future, Solar Rights Alliance, The United Food and Commercial Workers International Union, and more.